Roz and the Ducklings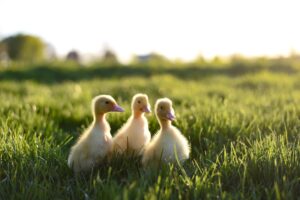 At the school for severely challenged kids the principal was amazing.So smart,having earned a Phd, visionary enough to have worked to bring us to the school so they could raise their own A.R.T. studio program. 
Shocking, rocking success with all the students we worked with Day 1. By Day 2 of the new program start up studio workshop we had run through all the fabulous kids they had brought us.
Asking if Roz, our superstar Tracker, could go through the classrooms in search of students that might have been missed, Roz, me and the principal began the tour, classroom to classroom.
Our concern was that staff would not select those kids who were unresponsive. Kids we knew would wake up for A.R.T.
Moving down the halls, the principal told Roz not to bother with the classroom we were coming to. Those kids were simply too disabled.
A moment of silence, Roz broke away from us and into the classroom she went.
Roz was the best. Bold and energized with the A.R.T. artists and a technically most excellent Tracker. She knew she could link with just about every physically challenged kid she met.
After a while, the principal and I having returned to the studio, in walks Roz, a line of very young kids in mini wheelchairs following her in single file.
When we gave these kids the chance. The respect. They took to the A.R.T. systems like ducks to water. An older kid calling out, "Look at them go. They are doing it!"