A.R.T. Confidential, an inside look at a hidden world: X-Man!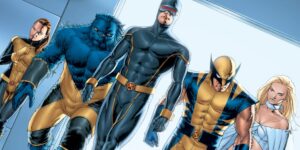 Being blind I never knew when to shut up. Unaware of who might be around me, I said what I said and would live with it.
But if my bloviation would jeopardize the job or the studio program we ran? Our Tracker would hiss, "X-Man!"
Being their employer this was much easier to take then their telling me, "shut up, you're going to get us fired!"
Later on down the road the gift from God Super Tracker Gale for some reason shifted the signal from X-Man to? 'The geese fly at midnight.'
---
At the Amelia Island Care Center we hit more home runs with the Peeps than at any other site we had ever run a training. They just kept pouring in and succeeding with outbursts of joy.
But those we were trying to train so they could carry on with their own A.R.T. studio program?
Our Tracker whispered in my ear, "Thought you might want to know this, six of the seven trainees are asleep."
At the end of the second day of training, assuming in such a quiet studio by her voice being the only voice, the one trainee who cared, who had done well, I told her how well she had done. Really good. Really good. "The fate of the program, the freedom of the Peeps is going to depend on you alone. Because the other trainees are utterly worthless."
The Tracker barking, "X-Man!" only later would I learn the formerly sleeping trainees were all there, sitting on metal folding chairs, killing time no more than four feet from where I stood.
X-Man!