Apology of the Converts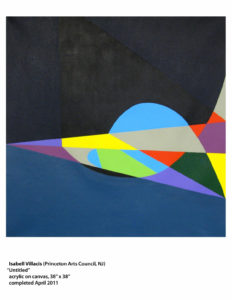 At the end of the two day intensive jam session studio workshop, the staff, at first wary of us, formed a line so all of them could shake our hands and say a word to us as we were leaving, headed for the airport.
One of the staff told me, "We really liked the introductory talk you gave us yesterday. But we thought it was basically BS. You made all these claims and we didn't think they could be true. But seeing what we've seen these last two days? Seeing what the clients were able to do? How much they loved it. And those paintings they made? I just wanted to apologize for thinking you were full of it."
Both of us laughed.
Further down the line one of the staff told me, "Tim? Last night I was thinking about abstraction."
"You were?" I smiled.
"Yeah. I realized art doesn't have to be a picture of something. That it can be a thought, or a feeling."
"That", I said, "is, excellent!"
Showing her an upturned palm she slapped me a high-five.
"You all have a safe trip," one of the staff called after us. "And thank you."